About us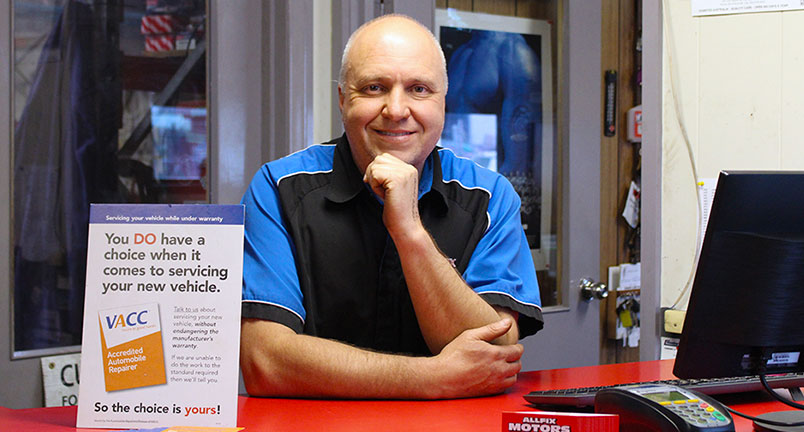 We are a local and independently owned, and so we make it our priority to ensure that you are 100% satisfied.
Try our service today and experience the difference that a full service auto repair and preventative maintenance centre will make on your car.
Our top 3 reasons for servicing your car:
1. Regular oil changes can double the life of your engine
Did you know that taxi drivers have their car's oil changed every 3 months to increase the life of their engine up to 500,000 kms?
2. Regular and thorough servicing keeps your repair costs down
Many things can go wrong with your vehicle and sometimes faults can be very difficult to identify. We have the experience and the latest diagnostic equipment so we detect problems quickly and accurately.

Regular maintenance and thorough inspections at AllFix Motors enables the prevention of costly and unnecessary repairs.
3. Keep your car running safely and efficiently
As part of regular servicing at AllFix Motors we thoroughly check essential components of your vehicle for wear and tear to ensure continued safe driving.

There are many parts in a vehicle that need to work together for efficient operation and a regular maintenance schedule keeps your car running at it's best.